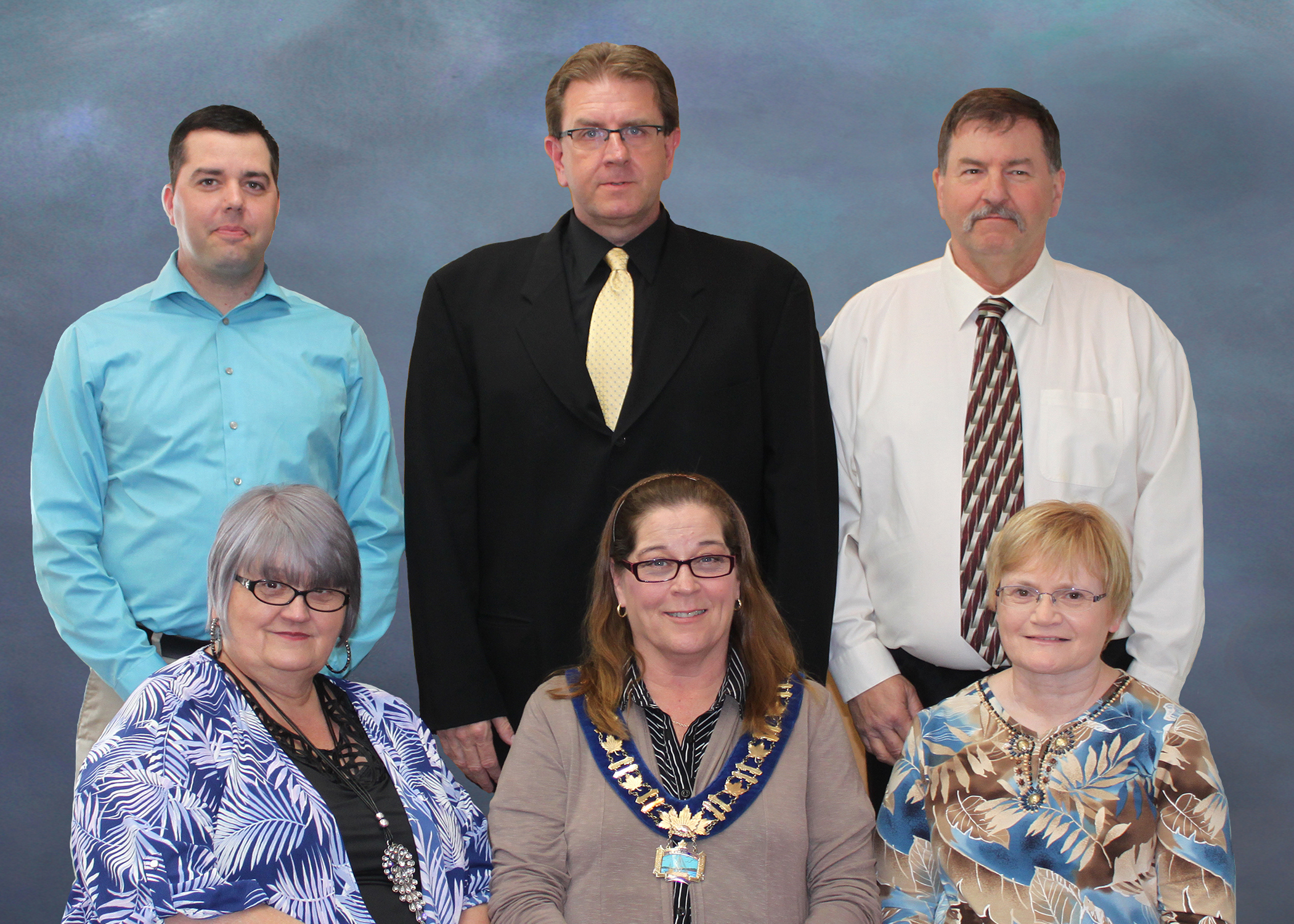 May 25, 2016: The newly elected Municipal Council for the Village of Blacks Harbour was sworn in on Wednesday, May 25, 2016.
Front Row (left to right): Carolyn Breau, Mayor Terry James, Natalie Harris
Back Row (left to right): Adam Hatt, Mike Chase, Deputy Mayor David Mahar
The residents of Blacks Harbour are represented by a Mayor and five Councillors.
If you have an issue or concern you would like to bring to their attention, feel free to contact the Municipal Office at 456-4870, or contact Mayor and Council directly by email.

Bringing Concern to the Attention of Village Council
You may write to Village Council, asking members to consider an issue or you may ask to speak at a Council meeting to address members of Council in person.
If you would like to appear before Council, your request must state the issue you wish to address and be submitted to the Clerk's Office not less than 3 calendar days prior to meeting being held.
Once your request has been received and the meeting agenda has been reviewed, the Clerk will contact you with regard to a time and the process to follow. For more information, please contact the Municipal Office by email at
info@blacksharbour.ca .